WaveBJJ had a great weekend competing in Essex at the London All Stars Open. We took six guys and won a bunch of medals! Three golds a silver and a bronze. Special mention goes to Andrius who after smashing it at white belt got his blue belt on Saturday and competed on Sunday, winning golds in both his weight an absolute.
George lost his first fight in the gi and then came back in the nogi to win gold in a tense three fights.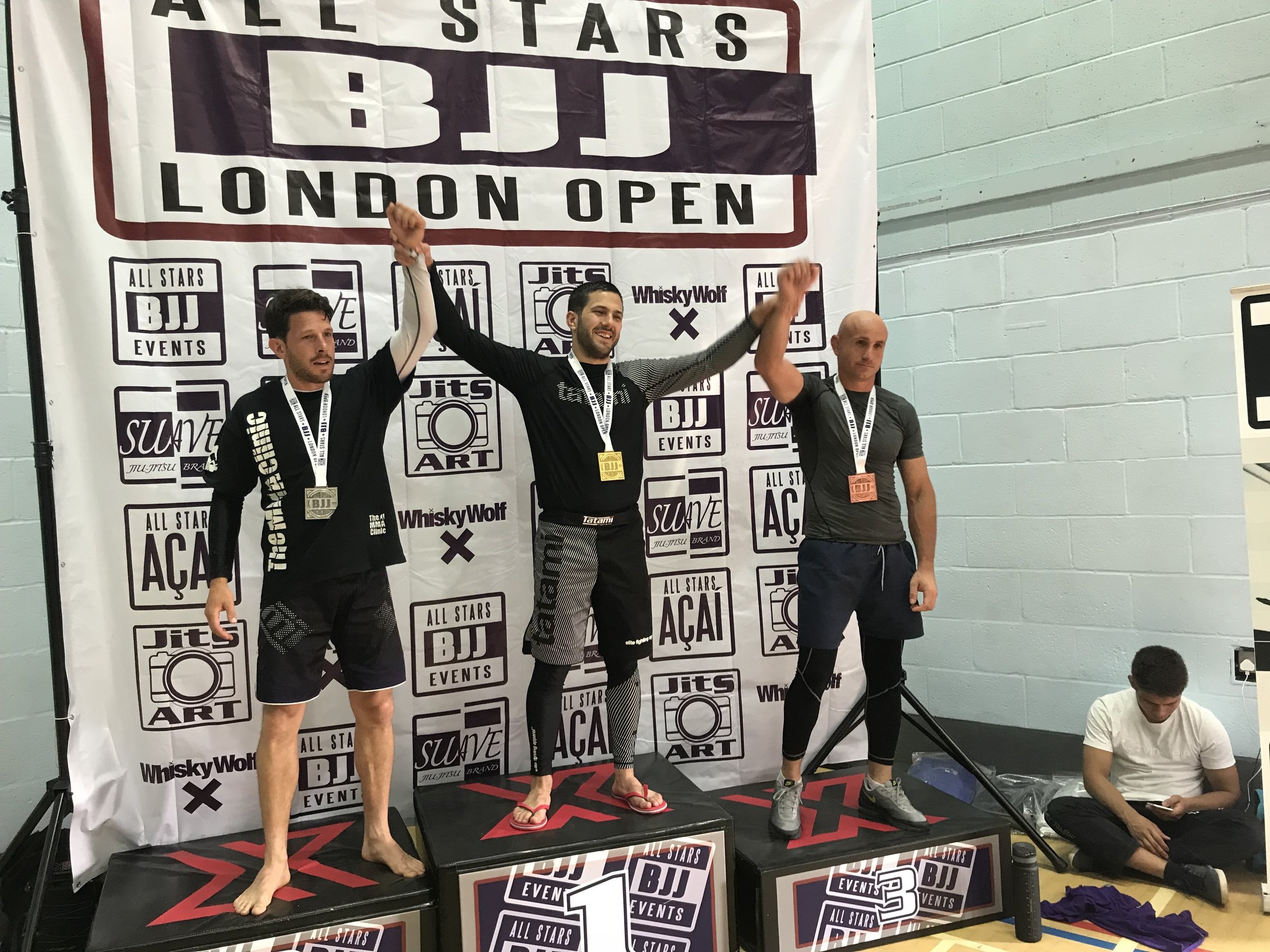 Vinny wins gold in his weight class putting the guy to sleep with a great choke, then fights a tough absolute.
Xian puts his first opponent out with a tight darce choke and then has a couple of tough fights for third place.
Misha had a slow start in the gi and couldn't quite get into gear, then he got robbed by the referee in the nogi. The referee seemed distracted and didn't give Misha any points for a sweep and a pass and in fact, gave the other guy points for a sweep that was an escape.
Fabio keeps improving and his competitive spirit is great. For someone who has only just started training it's great to see.
All in all it was a fun event and we look forward to many more competitions. We always enjoy competing, it really is a beneficial part of your training.